You're Invited to Join Project 5X...
and Profit from the Most Powerful Investing Force in the Universe!
No other class of stocks has the power
to reliably turn a small investment into millions.
If you're looking to obliterate the market…
To more than make up for the crashes in 2000 and 2008/2009…
To bolster your nest egg so you can escape the rat race and enjoy retirement...
Then let me tell you about the most powerful investing force in the universe.
Netflix used this force: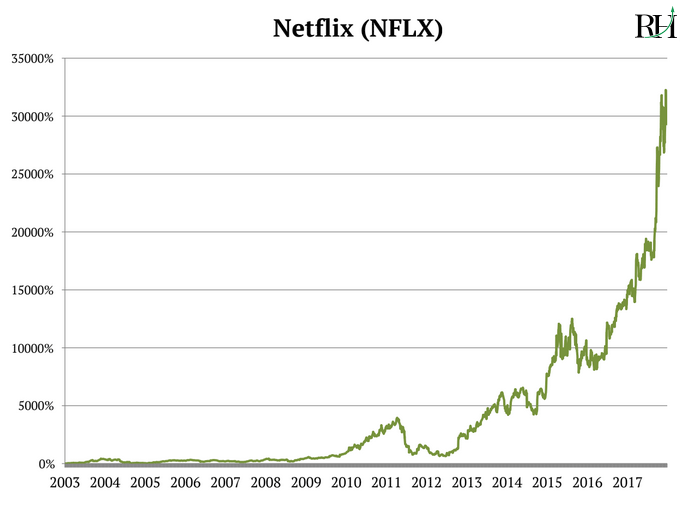 People who invested in Netflix early on collected over a quarter million dollars for every $1,000 they invested.
And then there's Priceline. Priceline used this mysterious force too: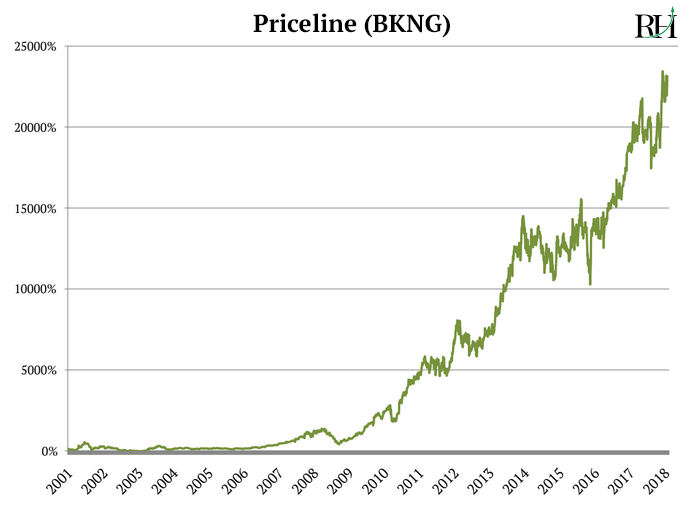 If you had bought just $1,000 worth of Priceline stock in late 2000… you'd be sitting on more than $286,000, thanks to this force.
Amazon used this force as well: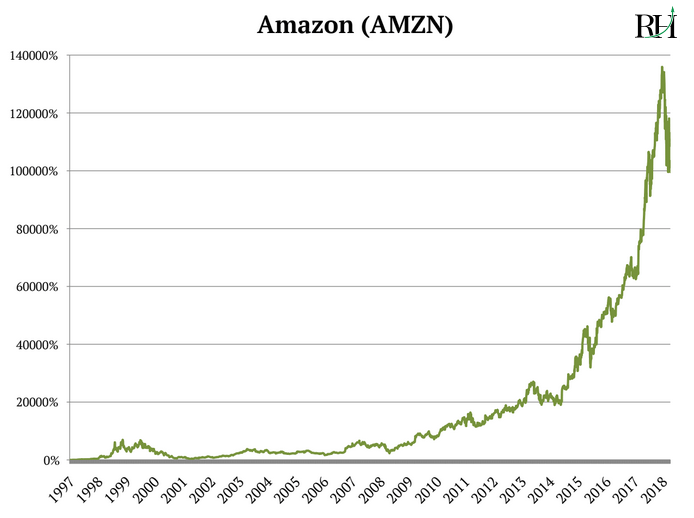 With Amazon, that same $1,000 invested would be worth $1.1 million!
You might think that stocks like Netflix, Priceline, and Amazon are few and far between.
But they're NOT as rare as you might think.
All three of these stocks… and many more like them… harnessed what we call the most powerful investing force in the universe.
What is this mysterious force?
We call it disruption.
You see, these companies didn't just come along and compete with the leaders in their industries. They changed their industries forever.
Netflix wasn't just another TV network. It changed the way we watch TV.
Priceline wasn't just another travel agent. It changed the way we book travel.
And Amazon wasn't just another department store. It changed the way we buy things.
That's disruption.
As you can see, those companies didn't compete with others in their industry...
They completely flipped their industries upside down. And rewarded investors handsomely in the process.
As you can see from the lucrative 10,000%+ returns, investing in early stage disruptor stocks is powerful.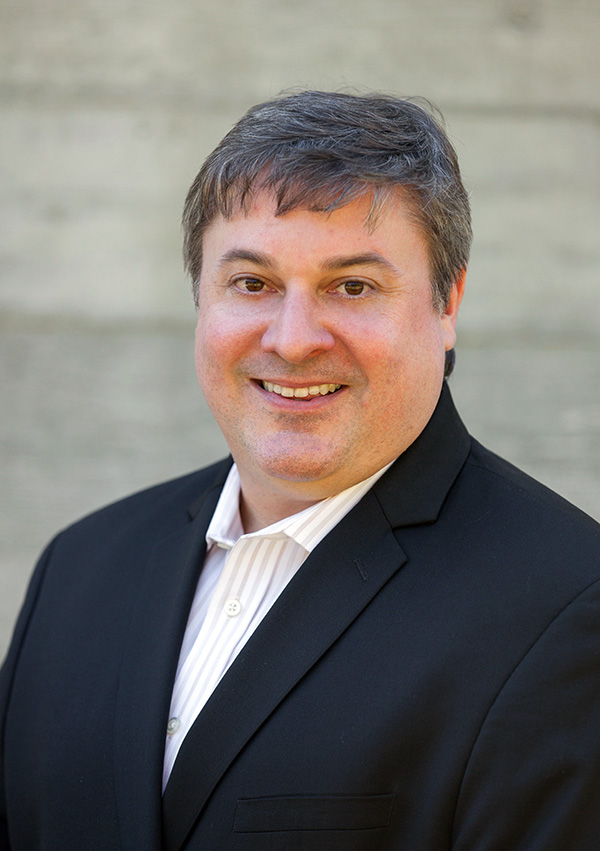 That's why our Chief Investment Officer, Chris Wood, chose to devote his whole career to finding companies like these early on, before most investors even know they exist.
Companies that disrupt the status quo. And deliver life-changing gains to everyday investors.
That's why Chris writes our exclusive premium research service, Project 5X.
Project 5X is focused 100% on finding "early stage disruptors" coiled to hand you gets of 500% or better (that's why it's called Project 5X).
How does Chris pick these 5X winners? Over his 15-year career as a professional investor, he developed a powerful method called the CHAOS Formula.
The CHAOS formula picks stocks that can climb a minimum of 5X. Often, they'll soar much, much higher than that.
Like these early stage disruptors did:
Cerner Corp (CERN) +25,022%
Amgen (AMGN) +70,739%
Activision Blizzard (ATVI) +15,872%
Intel (INTC) +20,624%
Applied Materials (AMAT) +56,910%
Oracle (ORCL) +68,889%
Celgene (CELG) +40,476%
Starbucks (SBUX) +18.956%
Illumina (ILMN) +30,488%
A small investment in any of these stocks would have made you rich.
That's the power of buying early-stage disruptor stocks.
If you're ready to get started profiting with Chris, here's what I suggest:
How to Get Started
with Project 5X Today
Project 5X is the world's only service dedicated to finding tiny disruptor stocks with massive profit potential.
So, as you might imagine, it's priced appropriately at $4,000.
When you consider that just one early-stage disruptor stock can pay for your entire membership fee several times over...
I think you'll agree $4,000 is a bargain.
So, if you're looking to quickly add tens of thousands of dollars to your retirement fund, Project 5X is a deal you shouldn't miss.
Again, Chris's goal with Project 5X is to only pick disruptors that can hand you five times your money, quickly. That's why we call it Project 5X.
And right now, you're invited to try Project 5X and see for yourself!
When you accept this invitation, you'll receive...
Subscription
12 monthly issues of Project 5X
Chris Wood puts his heart and soul into each issue of Project 5X. He spends his days on the hunt for one thing: disruptor stocks that could be the next Netflix, Priceline, or Amazon. He lays out his complete research inside every issue. And he'll tell you exactly when he thinks you should buy, sell, and hold each pick.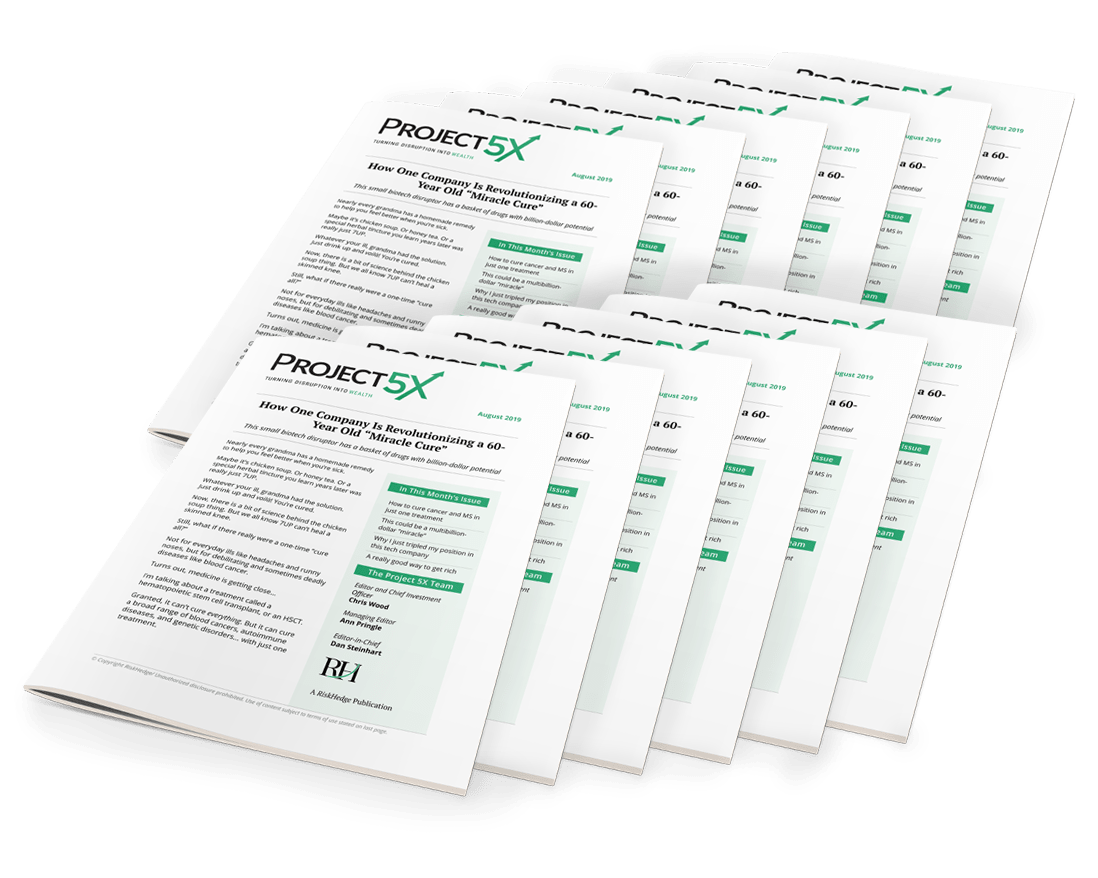 To get started with disruptor stocks right
away, simply fill out the order form below:
Sorry! Project 5X is currently closed.
Given the exclusive nature of the service, membership to Project 5X is strictly limited.
Right now, we are at capacity.
That said, occasionally we open the doors to allow a few new members to join.
If you'd like to add your name to the waitlist, please fill in this brief form. We'll contact you should a membership become available: