You're Invited to Join IPO Insider...
and Build Extreme Wealth in 2020 and Beyond!
The right IPOs regularly jump 34%, 67%, 69.5%, 79%, 106%, and even 124% on the first day of trading.
And they often go on to earn 5X, 8X, and 9X just a few months after they launch.
What are the right IPOs?
They're "Hidden IPOs."
Hidden IPOs are the only IPOs that pass Justin Spittler's SONAR screening.
IPOs like…
- MongoDB that spiked 502% in under two years.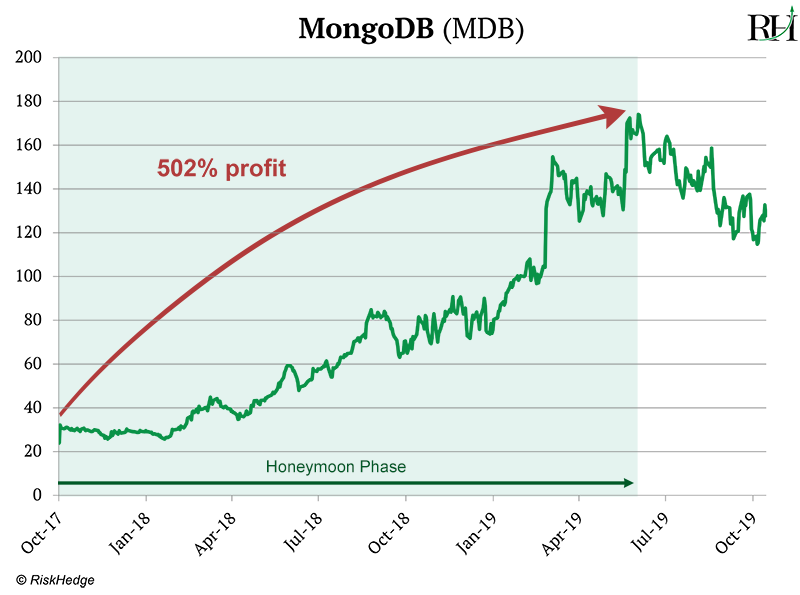 - Guardant Health that jumped 211% in just 6 months.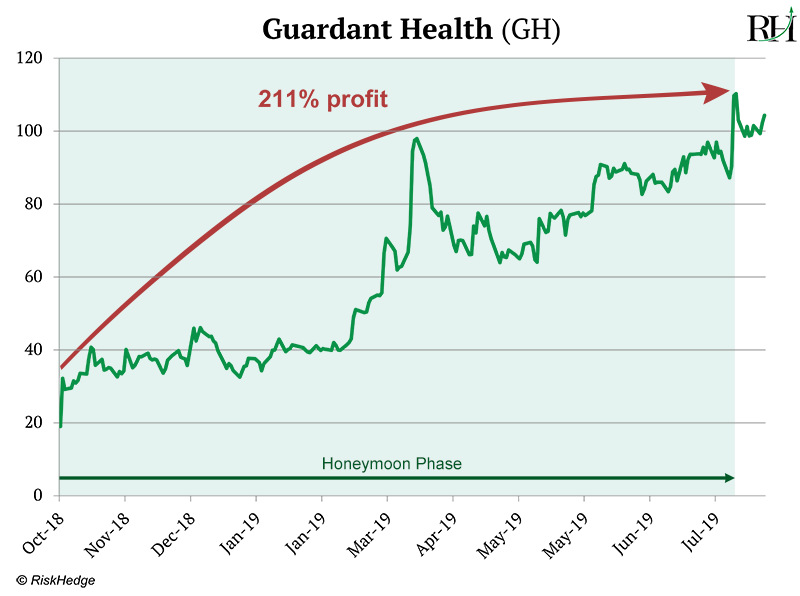 - The Trade Desk that was up 67% on the first day of trading. Shares have surged 985% since.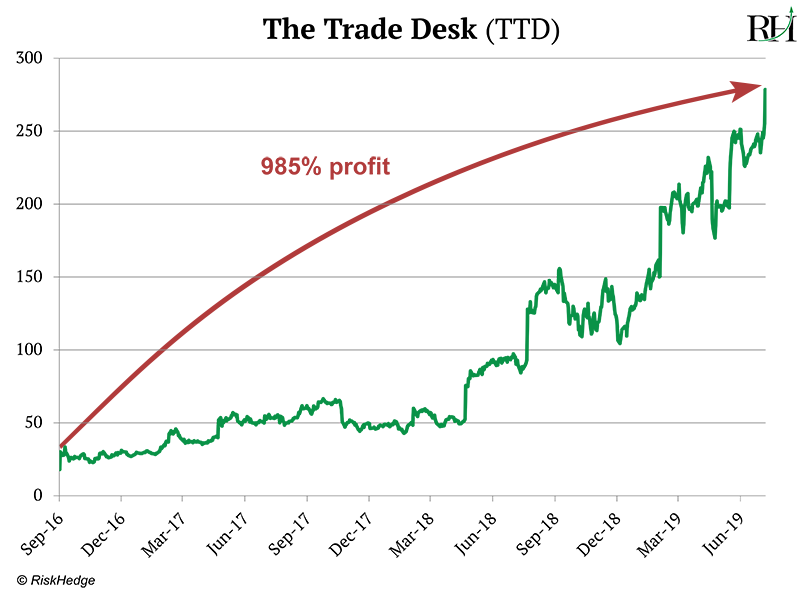 - Roku that turned a small $10,000 investment into more than $90,000 in under 2 years.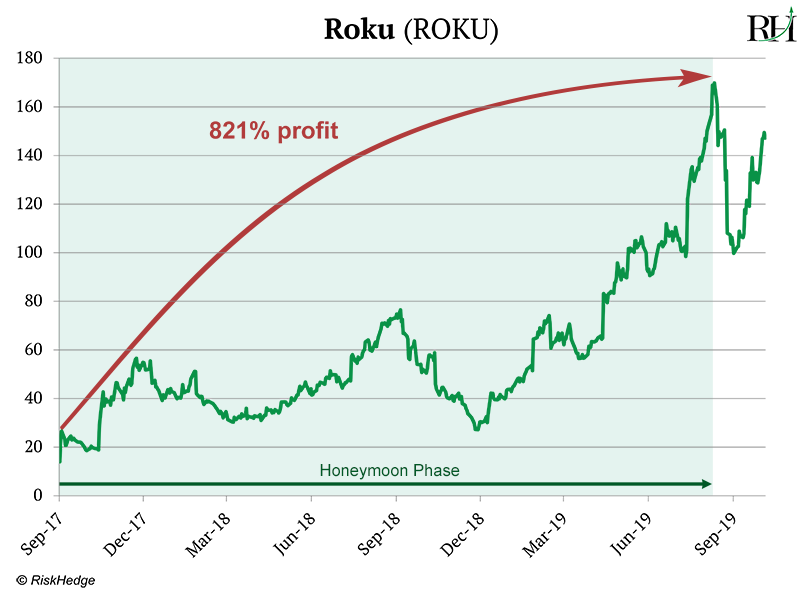 - Beyond Meat that turned $10,000 into $51,065 in just over 2 months.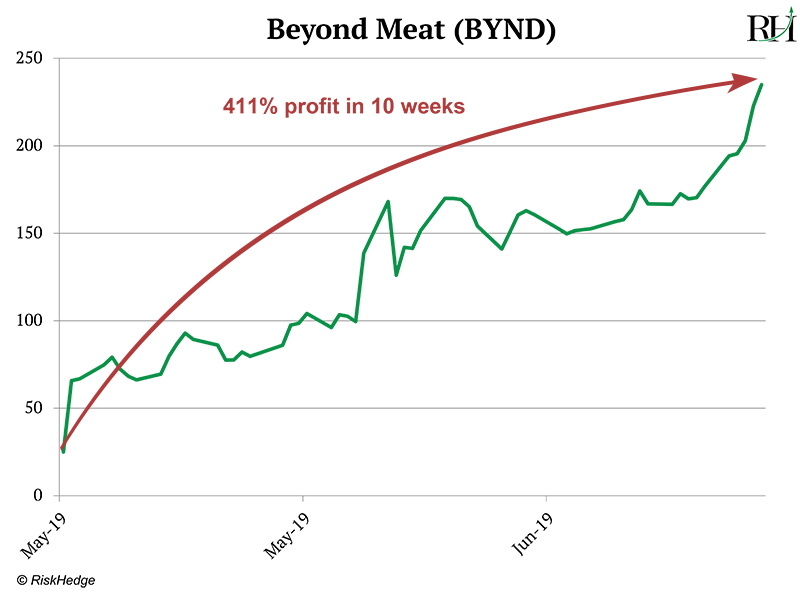 - Tilray that turned $10,000 into more than $62,900 in under 3 months.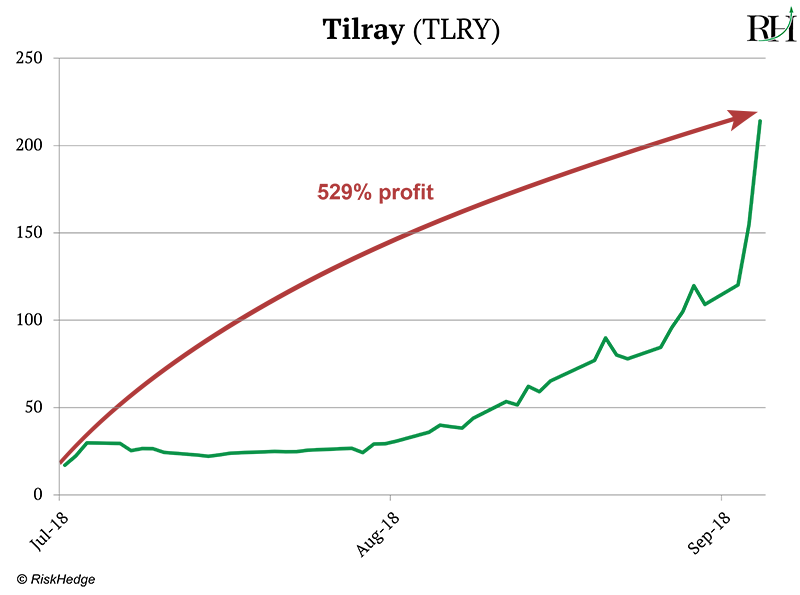 Why do we call these companies "Hidden IPOs?"
Because they're all companies that nobody had ever heard of before they went public.
Many of them you probably still haven't heard of.
And that's exactly the point.
None of these were overhyped companies like Uber or Lyft.
So, their IPOs were priced attractively out of the gate.
And, as you can see, investors were handsomely rewarded.
Investing in Hidden IPOs can be lifechanging.
The only reliable way to find Hidden IPOs like the ones above, though, is to use Justin Spittler's SONAR screening method.
When you do, just a handful of the right IPOs could well…
10X your money in the next year alone.
That's how powerful investing in Hidden IPOs is.
And it's why our Senior Analyst Justin Spittler chose to devote his financial career to finding companies like these. Companies that come out of nowhere to hand their first public investors life-changing gains—fast.
IPO Insider is Justin's premium IPO research service. It's focused 100% on finding the Hidden IPOs that pass his strict SONAR system…
Those IPOs that routinely hand investors gains of 5X, 9X, 10X or more in just a few months.
So, if you're ready to get started with Justin's work, here's what I suggest:
How to Get Started
with IPO Insider Today
IPO Insider is the world's only service dedicated to finding the Hidden IPOs that can turn every $10,000 invested into $60,000, $90,000, or even $100,000 or more.
With gains like those, as you might imagine, the service is priced appropriately at $5,000.
Considering how profitable Hidden IPOs can be, one solid recommendation can pay for your investment many times over.
So, if you're looking to add a bunch of cash to your retirement fund fast, then IPO Insider may be the deal of the century.
After all, Justin's goal with IPO Insider is to only pick IPOs that have the potential to multiply your money, quickly.
And right now, you're invited to try IPO Insider and see for yourself!
When you accept this invitation, you'll receive…
Subscription
12 monthly issues of IPO Inisder
Most issues of IPO Insider will include a hot new IPO recommendation for you to buy, should you so choose.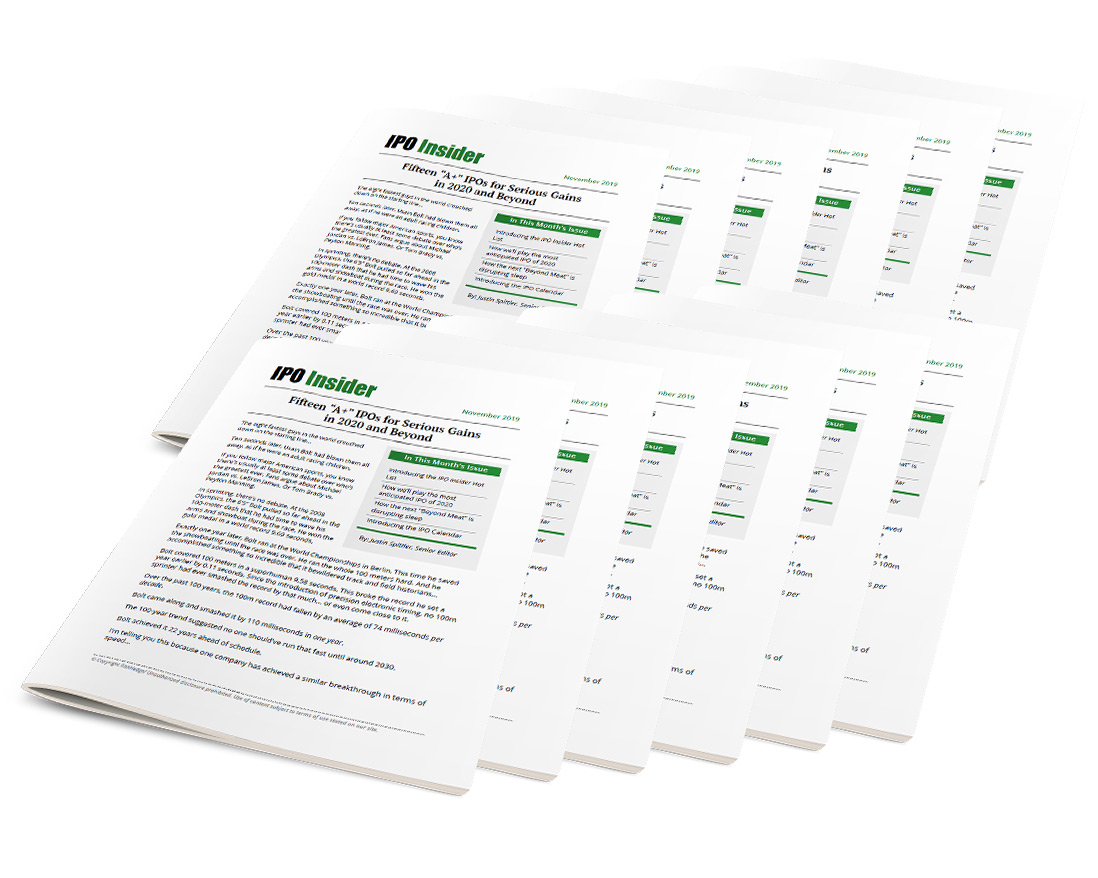 But, as you know by now, great investment opportunities don't follow a regular monthly schedule.
In the world of Hidden IPOs, things can move fast. One day a company is private… the next day it will surprise markets with news that it's going to IPO the next week.
And when each of those opportunities arise, I'll let you know immediately by flash alert.
Flash alerts are a key part of this service. A flash alert is simply a note I'll send you when I need to tell you something ASAP.
For example, I may send you a flash alert when a stock we own pops and it's time to take profits… when a top private company announces it has chosen an IPO date… or when it's time to buy or sell an IPO.
Each monthly issue will follow up with full analysis on past recommendations, up-and-coming IPO contenders, and important news about IPOs.
In other words, count on the issues to keep your finger on the pulse of the IPO industry. And count on the flash alerts to make sure you are on top of these lucrative investment opportunities the minute they arise.
FREE Special Report (Value $497)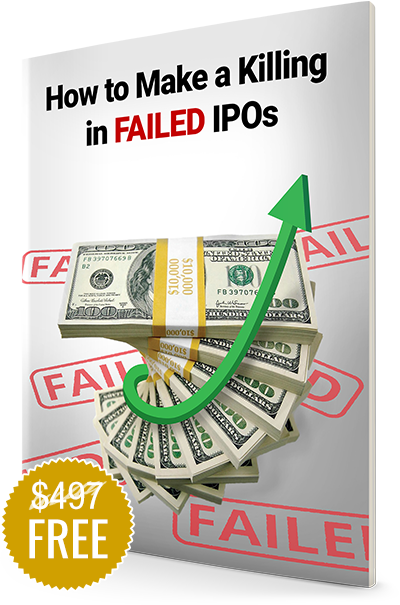 How to Make a Killing with FAILED IPOs
Sometimes great companies botch their IPOs. Just like Facebook did.
Thanks to SONAR, we never would have bought Facebook on IPO day. But we would have bought right after it tanked coming out of the gate.
Here's the difference…
If you had invested $10,000 in Facebook on IPO day... your investment would be worth $44,925 today.
But if you had invested the same $10,000 just 3 months later… your investment would be worth $104,775 today.
That's the power of investing in Failed IPOs.
In your free bonus report, How to Make a Killing with Failed IPOs, I'll reveal the name and ticker symbol of a similar company that's a screaming buy right now.
I'll show you how it's set to soar by 3X or more over the next 12 to 24 months alone.
As you can see, investing in Failed IPOs can make you a lot of money fast. Which is why this report typically costs $497... and that's still a bargain.

As a valued new member of IPO Insider, you'll get access to all of this, right now.
To get started with Hidden IPOs right
away, simply fill out the order form below:
Sorry! IPO Insider is currently closed.
Given the exclusive nature of the service, membership to IPO Insider is strictly limited. And right now, we are at capacity.
That said, occasionally we open the doors to allow a few new members to join.
If you'd like to add your name to the waitlist, please fill in this brief form: